Effective engagement can turn your employees into advocates
Effective internal communication has a huge influence on how businesses perform. Engaged employees take more pride in their work, are more productive and have a greater understanding of their role in delivering a company's vision.
Taking an inside out approach
Modern businesses face a host of challenges in communicating well to employees, from multi-generational workforces and home and flexible workers to multi-site operations with wired and non-wired staff. We can review your current strategy, introduce you to tools like Slack and Yammer and develop creative initiatives that will enthuse and engage your teams. By introducing an internal-first approach to your communications, every employee can become a brand ambassador.
Communicating change
We can support clients through periods of structural change, fast growth, mergers and acquisitions where clear, consistent communication is crucial for securing buy-in, embedding culture and values and bringing employees on the journey with you.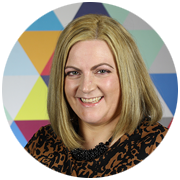 Get in touch
If you are looking for advice or support with public relations speak to one of our experts.
Send a message
or call Katrine Pearson on
0141 221 0707