A company's reputation is one of its most valuable assets
In the ever-changing media, economic and political landscape, it is more important than ever for businesses to tell their story effectively. We focus on developing robust communication strategies that position corporate clients as dynamic, responsible businesses and experts in their field.
Making the most of your news
We will work with your team to create a drumbeat of positive press, maximising the impact of company announcements, key appointments and investments. News-driven commentary and thought leadership ensure clients get share of voice in business and trade press.
We can tackle complex technical stories and tailor our outputs for different audiences, whether it's sector press who are focused on detail and data or business media who want to see innovation and growth.
Content is king
By creating engaging content that works in press and online we raise the profile of spokespeople and capture the attention of decision makers. It's not just about news coverage – creating owned content like blogs, podcasts and videos and devising campaigns for platforms like LinkedIn can all help build reputation, create standout in the marketplace and drive sales enquiries.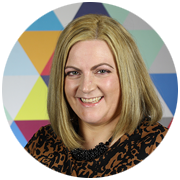 Get in touch
If you are looking for advice or support with public relations speak to one of our experts.
Send a message
or call Katrine Pearson on
0141 221 0707