Understanding why your website isn't working is difficult, we can help
Sometimes websites or social media accounts just don't work as hard as they should. It could be a technical issue, a design flaw or maybe just a change in the way your audience behaves online. 
Tools, techniques and track record 
Our audits are invaluable in assessing the performance of websites and social media accounts. We use industry leading tools and advanced techniques alongside our lengthy digital experience. 
Anlaysing gaps and identifying opportunities
Whether it is the user experience, content, conversion paths  or marketing channels we can provide the information you need to remedy problems and achieve your business goals. Our services include: 
Channel based traffic performance audits - organic, paid and social channels

Website performance audits - speed analysis, hosting and site security audits

Content gap analysis - identifying missed opportunities

PPC account audit - auditing strategy and implementation, including account structure

Social media content and strategy audit - audience, channel and content strategy analysis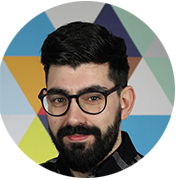 Get in touch
If you are looking for advice or support with digital marketing speak to one of our experts.
Send a message
or call Lewis Mearns on
0141 221 0707