Content creation is at the heart of great campaigns 
The right content can bring your brand to life, deliver your key messages and change behaviour.
Always be content 
Content can be used to engage with your audience in so many formats for so many reasons, from educating users to marketing your expertise. Whether it's videos and blogs or case studies and infographics, our team creates suites of integrated content that tells our clients' stories creatively and effectively. 
Plan, do, review
We take a structured approach to developing comprehensive content strategies:  
We

analyse your content needs and what you need it to deliver 

We create content that gets your messages across in a format your audience will engage with

We then look at the best channels to distribute it across paid, earned, shared and owned media  

Finally we monitor and report on the results of the campaign and how it has delivered on your objectives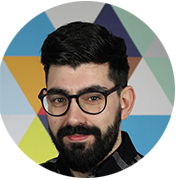 Get in touch
If you are looking for advice or support with digital marketing speak to one of our experts.
Send a message
or call Lewis Mearns on
0141 221 0707