Making sure your best assets are on display
Our display advertising specialists are well-versed in the use of programmatic display advertising across a range of demand side platforms. 
Drive results with display advertising
Programmatic is buying digital advertising space automatically, with computers using data to decide which ads to buy and how much to pay for them. We can create and manage programmatic display advertising campaigns including website takeovers, video display and remarketing campaigns to suit your goals whether its brand awareness, customer acquisition, remarketing or lead generation.
Cut through with eye-catching creative
In order to get the most out of display advertising you need eye-catching creative assets. Our  team can design banners, video ads and content to make sure your ads stand out online.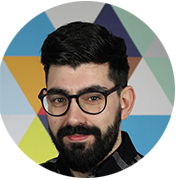 Get in touch
If you are looking for advice or support with digital marketing speak to one of our experts.
Send a message
or call Lewis Mearns on
0141 221 0707