Carefully crafted copy to meet your strategic goals
The content on your website not only defines how others see your business, it can improve your website's performance and visibility.
Copywriting that engages users and converts customers 
Through careful planning, research and creative writing, your copy can excite and educate your audience. Our copy is conversion focused, blending our team's copywriting skills with their extensive website experience.
Keywords - the key to good website copy  
Whether it is copywriting for a new website, refreshing an existing one or producing regular blog posts and case studies to keep your site up to date, our content is user focused - led by your business objectives and designed to drive traffic for relevant keywords.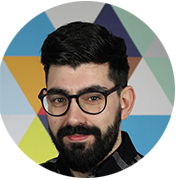 Get in touch
If you are looking for advice or support with digital marketing speak to one of our experts.
Send a message
or call Lewis Mearns on
0141 221 0707