Effective email marketing to maximise the value of your database
Email is an important part of any digital marketing strategy - the users in your database have chosen to hear from you on a regular basis so you need to ensure the emails you are sending are as engaging and tailored as possible. 
Making every email contact count 
Marketing to an engaged email database can provide conversion rates far exceeding other channels but you must make sure you are using every tool at your disposal. We are experts at formulating captivating content and functional design to maximise open and engagement rates.
From automation to personalisation...
We'll work with you at every stage of your email marketing campaign through initial brief, creation and delivery. Our services include: 
Email strategy –

everything from product selection to email frequency 

Design and build
Automation strategy and implementation 
Personalisation strategy and implementation
Analysis and testing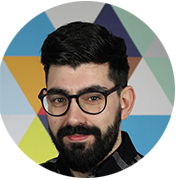 Get in touch
If you are looking for advice or support with digital marketing speak to one of our experts.
Send a message
or call Lewis Mearns on
0141 221 0707