Website Migrations - Planning and Execution
.
Our team has both the experience and skills necessary to help plan and execute your site migration.
Migrating your website from one platform to another can be a turbulent and worrisome time. There's a whole host of things that can go wrong and if you miss just one important element your traffic can take a nosedive. Our team has both the experience and skills necessary to help plan and execute your site migration. 
We can help with the following migration types:
Site location changes - Changing domain or rebranding site.

Platform Changes - Moving to a new platform, Upgrading platforms, New Integrations

Content Changes - Adding additional site sections, Introducing new languages

Structural Changes - Site hierarchy changes, Navigation changes, User journey changes
Site migrations can include a combination of all the previously mentioned migration types. Because of the complex nature of site migrations, they can end up costing you serious money and time. It's not uncommon to see losses of 30% or more, which is especially devastating for ecommerce stores.
Our team has extensive experience with site migrations and can help: 
Retain Rankings, Traffic, & Conversions

Comprehensive Data Interpretation

Minimal Traffic Loss

Continuous Performance Monitoring

Protect Online Authority & Visibility

Custom-Tailored Strategic Planning
Our Approach:
Initial Research
We need a thorough understanding of your website, this will put us in a better position to make recommendations in preparing your site for migration. We strive to learn everything we can about your customers, your competitors, and your industry. 
Benchmarking
We look at traffic,keyword rankings and backlinks, creating a thorough snapshot of your site's visibility before the migration. Once the new site launch occurs, this data will be crucial for diagnosing post-migration issues.
Strategic Planning
We build our strategies with your specific needs in mind. It's at this point we lay out what we're going to do and when we're going to do it.
Redirect Mapping & Link Reclamation
Since migrations largely happen due to site-wide changes to URLs, redirects are another vital element of our work. We will create a master list of redirects from old URLs to new URLs, we cannot stress how important it is to get this part right. 
With redirects in place, we review your backlink profile to identify which external websites have links that point to old URLs that no longer exist on your site. 
Technical Audit
Following the launch of the new site, we perform a final technical audit to see if we must address any ongoing issues. 
Post-migration Report
After the new site migration is complete, we will provide a complete picture of how your site is performing before and after the migration.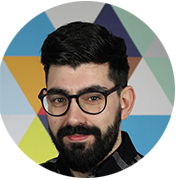 Get in Touch
If you are looking for advice or support with digital marketing speak to one of our experts.
Send a message
or call William Wallace on
0141 221 0707