Quality hosting, support and peace of mind
Successful websites need robust homes. At 3x1 we are fanatical about providing a range of hosting solutions that offer flexibility, stability and most of all security. 
We work with a number of hand-picked hosting partners to offer a wide range of options from shared hosting to dedicated servers.These carefully selected hosting partners allowing us to offer monitoring 24/7 365 days a year. 
Our honest consultative approach lets us build a picture of your needs to provide a solution that fits your business without the hassle of unnecessary downtime and which deals with backups without any issues.
We build packages that are bespoke to your sites needs. So you won't be paying for more than you need.  We also offer upgraded support packages that include the management of website platform updates. 
Quality hosting, support and peace of mind
Our team can offer technical advice and assistance as part of our support packages. With different levels of support available for sites of different sizes, accommodating small sites up to multinational eCommerce sites.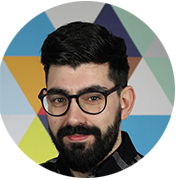 Get in Touch
If you are looking for advice or support with digital marketing speak to one of our experts.
Send a message
or call William Wallace on
0141 221 0707