UX Testing and UX Consultancy
.
Users are expecting more from their online experiences
Users are expecting more from their online experiences. If you website isn't meeting their needs they'll leave your website and be on your competitor's site within seconds. We offer a range of user experience testing options that allow us to combine data and user insights to drive results.
The tools and data collection activities undertaken depend on your objectives and requirements. We can carry out everything from session recording to telephone and face to face user interviews, gathering loads of data along the way. 
Our approach to user testing & analysis
Our approach involves an initial meeting to scope the objectives of the testing and gather information about any potential issues. We then set up a testing program based upon the areas we have highlighted as pain points. Testing normally runs for a minimum of 4 to 6 weeks in order to collect adequate amounts of data. We can then provide a report detailing our findings or we can continue with a structure month by month process of testing with results being fed back to your developers.
We can also focus on particular elements such as search or navigation. Gaining insight into how successfully users are interacting with your site.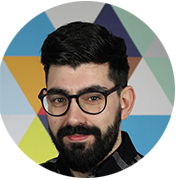 Get in Touch
If you are looking for advice or support with digital marketing speak to one of our experts.
Send a message
or call William Wallace on
0141 221 0707