Helping you make the most of social media 
Social media is great for making your business more visible and ensuring your team can tap into this opportunity will help you stay one step ahead of your competitors.
Making training meet your needs 
We can design bespoke training for all of your social media needs, whether your objective is increased visibility, monetising your accounts or using social media as a customer service channel.
Upskilling your team on tactics and tools
Whether your team are beginners or already have existing knowledge we offer a range of training options including one on one sessions, small group workshops and full company presentations. Our bespoke training can cover Facebook, Twitter, LinkedIn, Pinterest, YouTube, Instagram, Snapchat and TikTok. We also provide training on a wide range of industry standard social media tools, from automation tools to full social media management suites.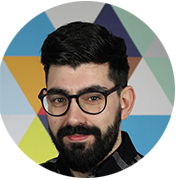 Get in touch
If you are looking for advice or support with digital marketing speak to one of our experts.
Send a message
or call our team on
0141 221 0707