CRO - Conversion Rate Optimisation
.
Improve your conversion rate with a detailed CRO strategy
If your website could convert more visitors, would it make a big difference to your bottom line? If so then we can offer insights that could deliver an uplift in sales on your site. We analyse user behaviour data on your site and use this to drive results.
For most site owners increasing traffic on their site is their main focus, but you may find that you could see an uplift in sales from fixing a series of on-site issues without adding to your traffic acquisition costs. By focusing on improving your conversion rate, you'll get more out of you current traffic as well as more from future traffic. 
We can carry out a range of tests allowing us to see how users are interacting with key pages within your site. From these tests we can identify pain points and barriers restricting your users for buying. We'll then provide a comprehensive CRO strategy detailing our recommended enhancements.
Improving your conversion rate with a detailed CRO strategy can help you:
Gain a better understanding of how users interact with your site

Increase leads and sales

Improve your sites user experience
Our Approach
Our initial step is to sit down and determine your business objectives and how we will track these with agreed upon success metrics. 
We will then carry out the implementation of the tracking tools that we use to collect data about your site audience. 
After a period of data collection we will work our way through the recorded sessions, heatmaps and Google Analytics data in order to ascertain where we believe the pain points and barriers to lie. 
This analysis will form the basis of our initial report. Our approach relies on ongoing testing as conversion rate optimisation isn't about making one change, it's about making continuous improvements that drive results.
We use a variety of methods to collect data tailoring the tools used to your audience. Some of the tests we carry out include:
Google Analytics Implementation review

Checkout funnel analysis

Conversion funnel dropout analysis

User experience review

Heat-mapping and Session recording

Customer journey analysis
Using methods like A/B testing and session recording, our conversion rate optimisation services deliver results based on research and user data analysis.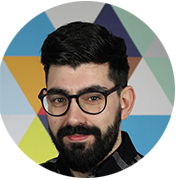 Get in Touch
If you are looking for advice or support with digital marketing speak to one of our experts.
Send a message
or call William Wallace on
0141 221 0707